The Tripps
In high school, my best friend Tucker Tripp and I were attached at the hip. We were in yearbook together, we ran cross country together, we listened to the same music, we annoyed each other, we supported each other, and most of all we raised hell together.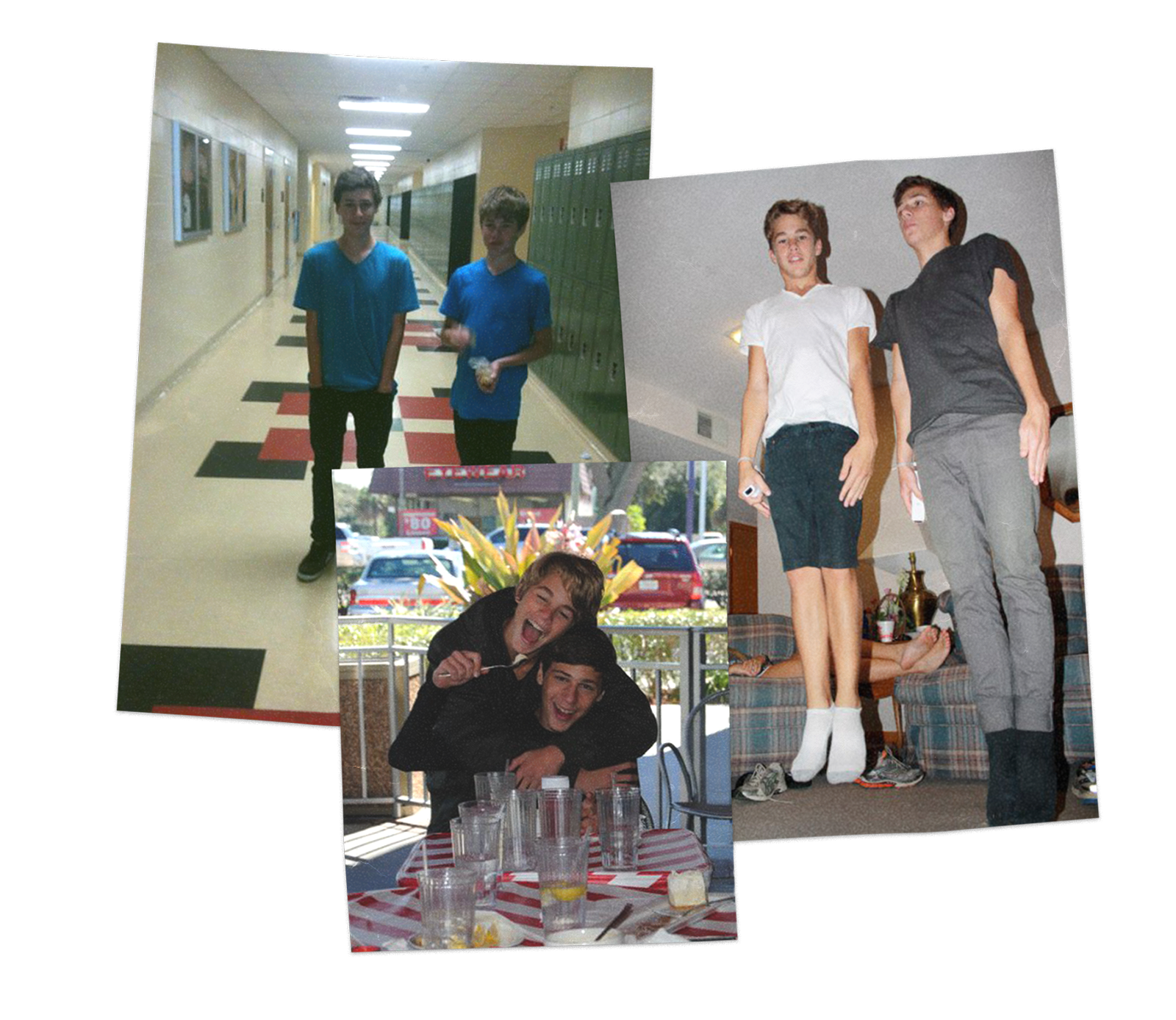 After high school, I went off to college and he set off for the west coast to pursue his dreams in film making and breaking all of the rules. After we went our separate ways, we didn't really talk much. Then in January of 2018, Tucker was flying into New York for the weekend, and we were finally able to catch up. We aimlessly walked around Williamsburg while he filmed some quick shots for a Calvin Harris music video he was working on.
It was strange reuniting with an old friend after such formative years. One of the first things he asked me when we saw each other was "How are you? How was…" and there was a pause before he finished saying "college?" We both laughed, but there was a realization that we are different people now. We were kids when we last hung out in high school, and we were still sort of kids, albeit different than we once were.
But of all things, I found comfort in watching him blow into the MiniDV tape tray of the camcorder he was using. In the age of everything digital, seeing the MiniDV tape felt bizarre, and not purely in a nostalgic sense. In some way it helped alleviate the guilt I felt of having not kept in touch with Tucker over those years, and it helped me feel at peace with where things were at. I actually haven't talked to Tucker since then, and that's okay.
I was reminded of Tucker because the other day he shared a video clip of his little sister's music video which you can watch here:
I hadn't listened to any of her music before, but I've found myself repeatedly listening to her EP, Small, which you can find on Spotify and Apple Music.
Other than Laney's EP, I recently started listening to the new season of the Dissect Podcast which is diving into Tyler, The Creator's album Flower Boy. The other reason I bring this up is because Tucker makes a cameo in the music video. You'll see him in the car with Tyler around 2:30.
Proud of you Tuck and Laney ❤️