Summer of [Loving]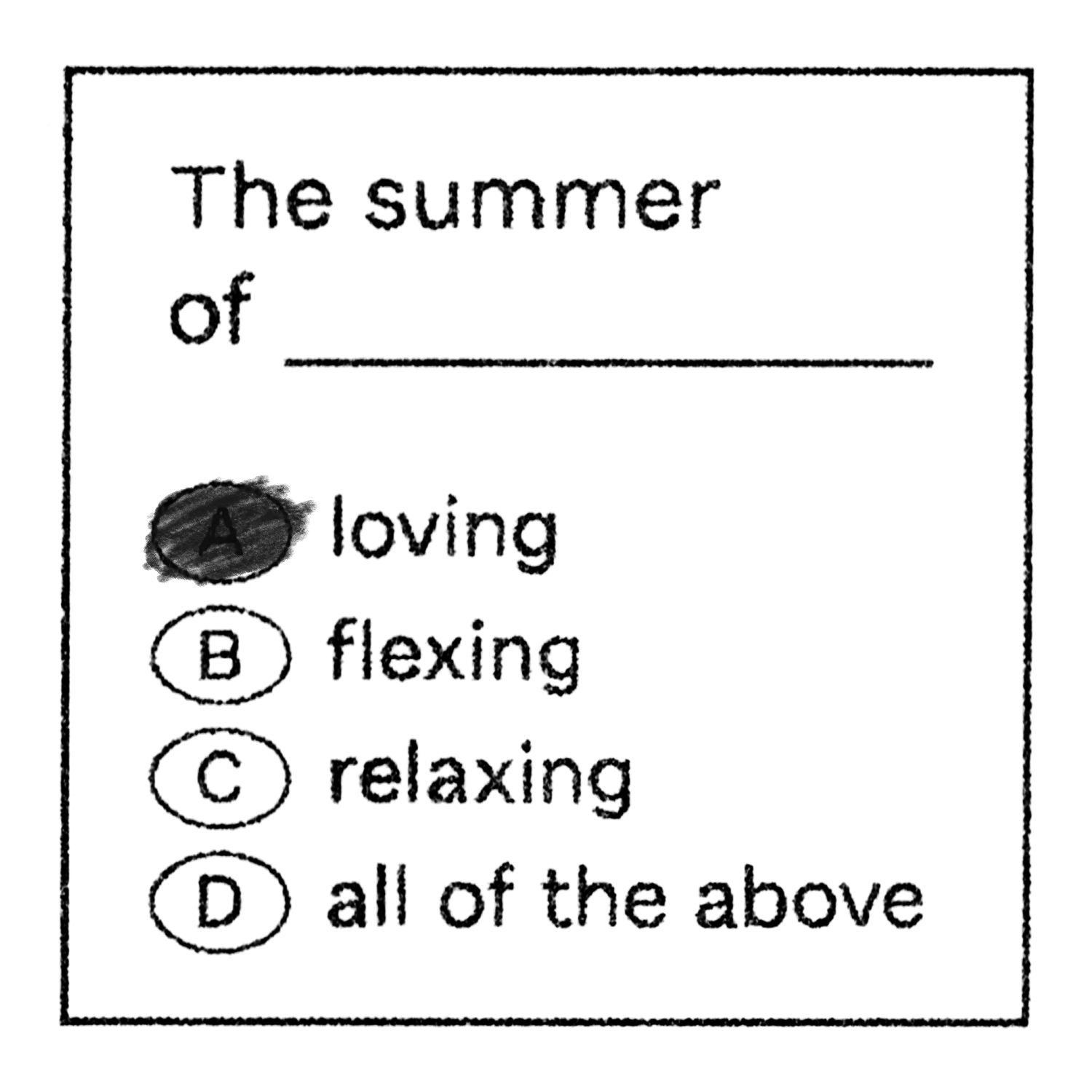 Summer is in full effect, and I'm still trying to determine what exactly it is [for]. This playlist is a bit of an experiment—it's sort of a means of interrogating summer itself. To better understand the playlist along with the overlapping narratives I had imagined happening throughout it, you should first know how it is structured. The songs are broken into couplets, starting at the second song and excluding Gambino's "Feels Like Summer." Like so:
-  Intro

1. Don't You Remember
2. Baskets

-  Interlude: Feels Like Summer

1. Apple Juice
2. Love Less - altered

1. 23
2. Mad About You

1. The One
2. Mother May I Sleep With Danger?

1. Holy
2. Unrequited Love Poem

-  Le réel
The last song, "Le réel," and the intro song are also intended to be a couplet, but only become one if you allow the playlist to loop back through. Without going too in depth and allowing you to experience this for yourself, I will say this: The theme of love is certainly present throughout the playlist, but more than that it focuses on contrast (more specifically contradiction), and how context can change perspective and/or meaning.
Enjoy!
Open on Spotify